RSVP for the Senior Parent Dinner
Look Who's Coming
Heidi and Jess Anderson
Amy and Sterling Baker
Kevin Barnes
David Toub and Debra Bernstein
Kimberly Thompson and William Birnie
Stacey Blankin
Amy Boyes
Kelly and Robert Brogan
Charese Brown
Deborah McIlvaine and Harold Brubaker
Joe and Stacy Cannon
Dominique Casimir
Lisa and Pete Ciarrocchi
Eric Rutherford and Tobey Daluz
Abby and Jeffrey DeYoung
John Riley and Susan Doering
Joe and Megan Doherty
Daniel and Susanna Evans
Stephanie and Tony Ewing
Lynn and David Fehm
Anthony Lopez-Ona and Kim Fischer
Mimi and Peter Fleming
Elizabeth Flemming
Brian and Meghan Foley
Darryl Ford and Gail Sullivan Ford
Lisa Giuffrida
Karen and Kevin Greenberg
David and Gracie Grundy
Jeffrey and Melissa Herskowitz
Kieth and Meg Holmes
David and Jodi Jaspan
Kenneth and Yatora Johnson
Liz and Noel Kelly
Donald Kennedy
Joseph and Sharon Kestenbaum
Diana and Robert Kline
Jay Klales and Margaret Lea
Chuck and Rhonda Lewis
Elie-Anne Chevrier and J. Rudy Lewis
Aida Mancini
Vincent Mancini
Patrick McAllister
Virginia McAllister
Karen McDonough
Joe and Leigh McFadden
Eddie McLaughlin
Melissa Migliazza
Daniel and Michele Murphy
Elizabeth Frazee and Timothy Myers
Anne Nadol
Michael Nadol
Ajay and Paayal Nair
Peter and Tracy Newman
Eva Kay and John Noone
Jim Buehler and Lydia Ogden
Lori Shorr and Steve Parks
Lee Payton
John and Mary Primerano
Jackie Promislo
Ray and Susan Ragland
Jason and Suzy Reisman
Matthew and Sharon Sams
Ronald Ayres and Lori Samson
Leslie Gomez and Richard Sax
Paula Seitchik
Brian and Julie Shaffer
David and Rachel Shipon
Brian and Debra Snyder
Laurie and Scott Solomon
Darci and George Spencer
Bonnie and Jeff Stevens
Antonio Calvo and Caroline Studdy
Kristin Swoszowski-Tran
David Kennedy and Elina Toskala-Kennedy
Art Tran
Aaron Abrams and Marcie Travagline
Verna Twyne
Lisa and Webster Walker
Jon Weinstein
Kieth and Pauline Williams
Blanca and Chris Womack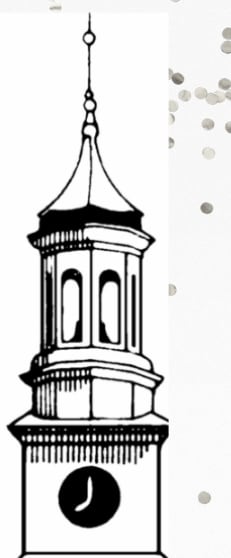 Dinner Details
3830 The Oak Road
Philadelphia, PA 19129
Thursday, Oct. 17, 2019
7:00 PM Cocktails
8:00 PM Dinner

Questions? Contact Director of Leadership and Annual Giving Tiffani Harris, tharris@penncharter.com.
A Walk Down Memory Lane
The Class of 2020 grew up so fast! Here they are in fifth grade (2012-13). Reminisce with other parents about Penn Charter traditions, milestones and funny moments at the party. Send Colin McCloskey your photos by Oct. 10, for a special presentation at the party!
What Is the Senior Parent Gift?
The Senior Parent Gift supports professional development for faculty and staff at Penn Charter, honoring the teachers who did so much for our children.